Relationship difficulties are painful and distracting. Emotional turmoil can take over your life.
It doesn't have to be this way. Therapy can help.
As a single person, you may:

Feel lonely and disconnected
Wonder why you keep finding yourself in unhappy or even destructive partnerships
Feel despair because your relationships are always so difficult
Doubt you will ever find a satisfying and fulfilling relationship
Feel that you don't deserve a loving relationship

As a couple, you may:

Have frequent arguments and never ending conflict
Feel hopeless and despair about ever improving
Feel frustrated and resentful because your needs are not met
Lack resources to cope with challenges in your relationship (e.g. an affair, illness, parenting issues, work pressures)
Consider that the relationship is not worth the effort.
Many factors contribute to making and sustaining a healthy intimate relationship. Negotiating your needs with someone else is typically challenging. We all have different temperaments, expectations about intimacy and family, as well as the general stresses and strains of daily life.
All these factors are complicated by the unresolved past trauma or adverse events that occurred in your early life, or the early life of your partner (e.g. neglect, physical, sexual or emotional abuse).  These negative events typically result in relationship wounds.  Later when there is stress, closeness and intimacy, you may try to protect these wounds with defensive behaviour which lead to more difficulties.
There may also be particular mindsets or schemas such as:
Abandonment (Please don't leave me)
Mistrust (I can't trust you)
Shame/Defectiveness (I'm always at fault)
Emotional Deprivation (I'll never get the love I need)
Successful therapy improves relationships. Past wounds are healed facilitating and openness that allows more giving and receiving of love. Unhelpful, habitual ways of communicating are replaced with more positive ways of relating.
Therapy brings:
Healing of blocks underpinning relationship issues
Resolution of old traumas or adverse events which jeopardise your relationships
Creation of more positive interactions in your relationships
Healthy ways of resolving conflict and disagreement
Enhancement of skills to restore good will and harmony
Increased nurturance of yourself and your relationship
Flourishing and thriving relationships!
We will work together to understand the blockages in your relationships. We will explore how your temperament, history, family rules and assumptions impact on your important relationships.
If you are part of a couple, I may start working with you to resolve your personal issues including any traumatic events from the past that may be interfering wit your success in reatlionsips. When you are ready, this may evolve into couples therapy work.
Similarly, if you come to me for couples therapy, working with me on your relationship may require extra individual sessions to resolve personal issues or past traumas.
I welcome all types of relationships into my practice – heterosexual and same sex couples, inter-racial couples and couples where there is a large age gap.
As an individual or a couple, you bring your own particular challenges to therapy. My wide experience and broad skill set provides the flexibility to help with multiple layers of issues that are causing problems in your relationships.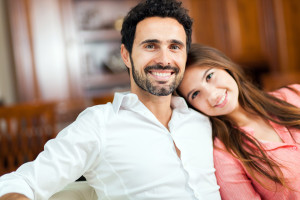 My approach to relationship work draws on the Science of Attachment and the Gottman Method (the Sound Relationship House based on Trust, Commitment, Attunement and managing conflict). Schema therapy can also help you change life-traps which get in the way of your relationships. Eye Movement Desensitisation Reprocessing Therapy (EMDR) is an effective and time efficient way of resolving traumas at their roots. These four approaches are grounded in years of solid research.
Enhancing your relationship skills will improve other relationships in your life, including those with children, extended family and work colleagues. Together we will map out the issues which block and undermine your relationships, resolve obstacles that are trauma or life-trap related, work towards managing distressing emotions in relationships and fine tune your skills for relating at your best.
Relationships are always a work in progress. There is always room for improvement. Parenting and being in a committed relationship are about the toughest gigs in town. They require daily nourishment to flourish.