Being a psychotherapist is my calling in life. I love my work. I am passionate about constantly learning new and better ways of helping my clients in their healing journey.
Brief Biography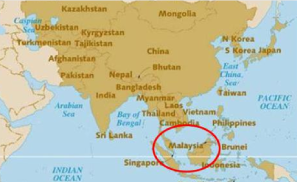 I am originally from Penang, Malaysia. My father, a medical specialist, relocated our family to Melbourne in 1976. My fascination with psychology started early in life due to my own wounding (early loss and relational trauma) and the discovery of wisdom found in my father's library (mythology, typology, psychotherapy).
I enrolled in psychology intending to become a clinical psychologist. My fourth year Honours thesis was on attempted suicide, undertaken at St Vincent's Hospital, Melbourne. Interviewing people in anguish after their unsuccessful suicide attempt made me realise that, as such a young person, I did not yet have the emotional maturity and life experience to do this work.
Fortunately, one of my professors recommended me for an associate position with a market research consultancy, based on my combination of skills in psychology, research, statistics and computing. In the 1980's the field of market research was burgeoning, and one job led to another.
Early in mid-life, I realised that if I continued along this career path, I would be materially well off but not fulfilled. So, after 8 happy and successful years at the last consultancy, I walked away from my job as a Research Director at one of Australia's leading market research consultancies. I was determined to return to my original calling – helping people on the path of life transformation. Awarded a Commonwealth Scholarship, I completed a DPsych at Swinburne University in 2000.
Personal Healing
For several years, I undertook psychotherapy to heal trauma from my early years. My healing included a varied range of therapies including psychodrama, psychodynamic object relations therapy, Jungian dream work and active imagination, sand tray therapy, emotion focussed therapy, EMDR, schema therapy and hypnosis.
Later, when diagnosed with early breast cancer, I took a year off work to undergo treatment. Now well and healthy again, I am grateful for having a fantastic treatment team. I was on a steep learning curve and I feel great humility and gratitude for the care that I received from family, friends and professionals. I also learned a lot about what it is like to be a patient with a serious illness.
As a result of this experience, I redoubled my professional training in the methods that were most effective for me (especially EMDR and Schema Therapy). My own serious illness and recovery deepened my commitment to do work that matters in a more focused way – helping people dissolve their pain and suffering, so that they can reach their potential. This is the essence of "Rewire & Flourish".
Personal Background
Since 1990, I have been married to Ron, who originates from the UK. My extended family is scattered through Melbourne, Malaysia, Hong Kong, France and the UK.
Outside work, my favourite activities include spending time with friends and family, especially around good food and interesting conversations, walking, dancing, singing, knitting, art and reading.
Originally brought up Catholic and educated at a convent with an Irish nun headmistress, I have practiced Buddhism for a decade and Iyengar Yoga since a car accident in 1988.